Principal's Welcome
Welcome to Meadows School.
My name is Ed Reilly and I am the School Principal.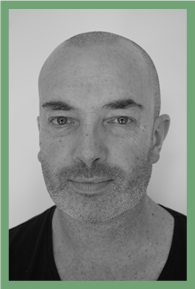 I began working at Meadows School in April 1998. During my time at Meadows I have been employed as a Project Worker, Teacher, Head of Key Stage, and Assistant Principal, becoming the Principal in April 2020. This career path has given me valuable insight into all aspects of school life and the needs of our students.
Much has changed during this time, but our core ethos has remained consistent
to engage and work with students who can benefit from the Meadows School environment,
to enrich their lives with new and rewarding experiences, and
to empower our students to make choices and have opportunities in their lives beyond school.
My aims for Meadows School are:
that we listen to and work in partnership with our stakeholders for the benefit of our students.
that we have high expectations of one another (including students), and that we work with one another to unlock potential.
that our school community supports one another and is a place of continuous learning for all (students and staff).
that we safeguard our students and staff to ensure their well-being and protection from harm.
that we work together for common goals.
that we continue to provide high-quality education, pastoral and well-being support for our students.
that we provide equality of opportunity for all at Meadows School and that we treat others respectfully, without prejudice and in ways we would all like to be treated.
I firmly believe in open and clear communication so if there is anything you would like to discuss with me, I would encourage you to contact me - ideally by email at: eddie.reilly@meadowsschool.org.uk or by telephone on 01892 529144.